Universities in the UK ranks amongst the best internationally. That's why study in UK for Indian students is valued and recognized universally. Students who pursue their career in the UK meet individuals from different nationalities by which they get an opportunity to exchange their multicultural backgrounds. The UK universities are monitored regularly by the government to uphold the first-grade standards of learning, teaching and research.
Students who look to study in the UK for UG and PG study abroad courses from a country like India are met with shorter course duration when compared with the other nations because undergraduate programs are for a duration of two / three years depending on the course while postgraduate programs are usually for one year.
This can reduce the costs and break down the living expenses. Moreover, innumerable scholarships are offered by the UK universities in developing their skill sets, making them creative, boosting their confidence through the world's innovative study and teaching methodology with the leading experts and academicians.
Moreover, with introduction of two new visas for international students, UK is the best country for Indian students.
Study in UK for Indian students after 10th
Many foundation courses are designed for the study in UK for Indian students after 10th to ensure that they are academically ready for doing the undergraduate level courses in the UK. A student has to develop the study skills with a better English language proficiency by getting used to university-style teaching.
This makes them understand the field of study by preparing progressively where they should obtain an average of 65% or above in their 10th exam and should also take the TOEFL/IELTS tests with a band score of 5.5 or above to get placed in their preferred UK university.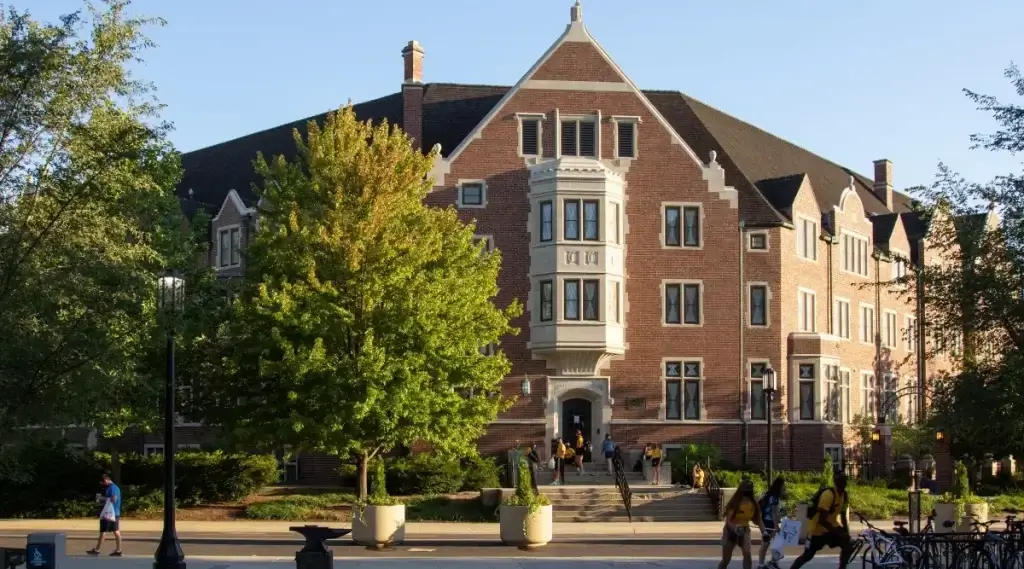 Study in UK for Indian students after 12th
More Indian students look for suitable colleges in the UK after the 12th class for higher education and graduation. They have many courses to pursue like Law, Media and Communications, Business Management, Social Studies, Computer Science, Engineering, Biotechnology, and Architecture depending on the study programs and levels.
Study in UK for Indian Students after 12th is made possible for students who have attained 18 years of age and also, they should have secured marks of 65% or above with minimum language proficiency. The eligibility criteria may vary for different universities.
Study in UK for Indian students after 12th Commerce
Study in UK for Indian students after 12th Commerce is open to programs such as Management, Marketing, Law, Economics, Finance, Entrepreneurship, Accountancy, Business or International Relations. Students can also earn while studying in the UK by obtaining part-time employment in accounting, banking and finance, insurance and retail where they can hone their abilities and gain more practical experience.
The criteria depend on the requirements of the university of choice (i.e) getting minimum grades from a recognized board of education in India and also submitting the IELTS, PTE, TOEFL or other language proficiency tests along with LOR (Letters of Recommendation) and SOP (Statement of Purpose).
Study in UK for Indian students after 12th Science
There is a pool of options for the study in UK for Indian students after 12th Science which can be a cumbersome process for the students to select the right course in Science Stream. They are categorised into medical (Biology, Medicine, Biotechnology, etc) and non-medical subjects (Engineering, Mathematics, Computer Science, etc). Besides the programme, the specific eligibility requirements of the students mainly depends on the universities they are applying for.
Check out the success story of Berlin Devadoss, who did his Bachelor of Computer Science degree at the University of Ulster in Belfast, United Kingdom.
Study nursing in UK requirements
The job opportunities and career aspects of Indian students pursuing Nursing courses in the UK are endless. After completion of BSc Nursing, the students can opt to work as a trainee nurse, staff nurse, health visitor, therapist, children nurse, learning disability nurse and mental health nurse.
To secure admission for nursing in UK Universities, students must meet the eligibility criteria as listed below:
Should have completed Class 10th and Class 12th from a recognized board
Should have scored good marks in Biology, Chemistry and Physics subjects.
Should have an resume updates with passport size photos and a valid passport.
Studying nursing in the UK can fetch vast job opportunities in elite health care hospitals, or medical centres immediately after certification with high remuneration and global recognition.