MBA in UK for Indian students is one of the most reputable and sought study abroad courses in the universe making it one among the most popular study destinations for the international students.
The United Kingdom ranks as the world's 2nd largest educational centre and stands as an epitome for foreign students with over 395 universities providing quality world-class education. The degrees obtained in the UK are internationally recognised which aids the aspirants to acquire their dream jobs or become global entrepreneurs.
Why pursue MBA in UK for Indian Students?
The United Kingdom is a standalone place in the world's leading economies. The UK universities are created with a key focus to impart the Indian students with the right skills and knowledge in a particular field. When you decide to do your Master in Business Administration, the UK would be the best choice for higher education. There are various other key aspects which strive to do MBA in UK for Indian Students making UK an amazing choice.
The following are the key aspects to do MBA in UK :
Outstanding Education
One Year Duration Course
Linking with industries
Scholarships
Outstanding Education: Literally, MBA in UK for Indian students offers programs in UK universities by equipping students with key skills and knowledge combining theoretical and practical-oriented learning to enhance understanding. Students get to learn from experienced professionals with constant lectures and workshops organised by reputed business leaders which augments the exposure and knowledge of the students in a specific industry.
One Year Duration Course: Most MBA programs that are offered by UK universities are one-year programs with certain exceptions for some core management courses. This aids the students in gaining quality education, with an international exposure enabling job opportunities to expand their knowledge in a short period of time.
Linking with industries: One of the major advantages of pursuing an MBA in UK for Indian students is that the students studying here get to meet the leading industry professionals and experts at various events, conferences, and lectures that are organized by the universities.
Scholarships: Studying in a foreign country for an MBA degree comes with various financial constraints. There are plenty of universities in the UK to offer scholarships for aiding financial assistance.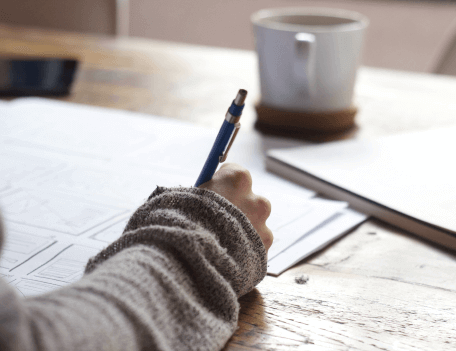 Programme Concept of MBA
This is a 2-year course where you can earn while you learn. Work & Study for the first year MBA course in Kings Cornerstone International College and continue doing your second year MBA course in Ulster university. At the end of the Course (After 18 Months) you can get a Full Time International MBA from Ulster university with Work Experience.
First 9 months in KCIC
Join the MBA in Chennai and get a job placement immediately after the course completion.
You can take classes on all weekdays where we double up the classes for pre-master's in Business Administration giving one the potential to fulfil all the program requirements.
Job placement will be based on chosen specialization to ensure 5 days of practical exposure and 2 days of classroom exposure.
Save money on tuition fees and extra expenses by graduating in less than one calendar year.
Last 9 months in University of Ulster
Move to University of Ulster, London & get a paid part time Job in the UK.
Work and Study rest of the 9 months course in London
Broaden your comprehensive managerial understanding and competence that lasts for a Masters in Business Administration career for an entire lifetime.
Fees for the last 9 months are easily affordable, attracting the budget-conscious students.
Acquire a 2-year work visa after Ulster to achieve competency in applying the knowledge to the real work environments.