100+
Universities
Over 100 universities, including those ranked in the top 150 by QS ranking, accept our program, which enable students to directly enter the final year of a Bachelor's degree program overseas.
50+
Countries
Our Two nation study program provides numerous opportunities that can lead to global career prospects in countries such as the US, UK, Canada, Europe, UAE, Singapore, Malaysia, and Australia.
Fortune
500
Companies
Leading Industry experts like Airbus, BAE Systems, Schneider Electric, Siemens, Babcock, Alstom, Network Rail, AWS, Cisco, and Lockheed Martin collaborated with Pearson to create our curriculum.
Stage 1
Choose a career, regardless of your your 12th Group. KCIC can assist you in starting a new path of your choice.
100+
Stage 2
Enrol at KCIC, save substantial cost on International tuition Fee for the first two years and get a direct guaranteed final year entry to a Bachelor's degree overseas.
Pay only 20%
on your International tuition fee.
Stage 3
Guaranteed 2-4 years post-study work visa and a degree from a top QS-ranked University.
100+
VS
KCIC route
Just pay 20% of your International Tuition fee.
More practical learning with intensive coursework.
100% guaranteed admission in top QS-ranked University
No Need for IELTS or SAT
Curriculum and credits are equal to global standards
VS
Direct study abroad route
High Tuition and Living costs, Could cost between 80-90 lacs
Re-integration from theoretical to applied learning during your first year can be a challenge.
11% acceptance rate with top QS-ranked university
Required IELTS, SOPs, SAT/GRE/GMAT score to secure admission
Likely to travel alone and experience culture shock and language barriers
Lack of proper admin/peer support and visa guidance may result in delays or visa rejections
Meet our alumini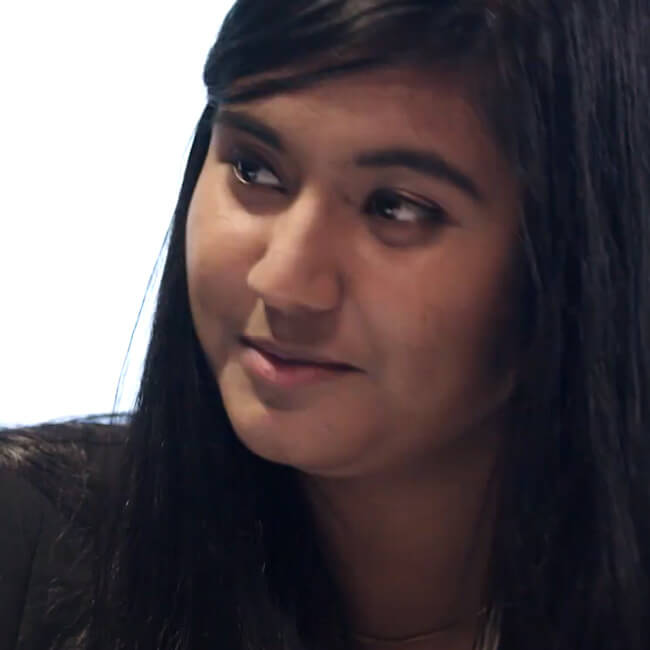 Shreeja Manikyam
Product Designer - Macquarie Group, Australia
Studied two years HND Computing and transferred to RMIT to complete her final year Bachelor in Information Technology, and she is now the Product Designer at Macquarie Group in Sydney.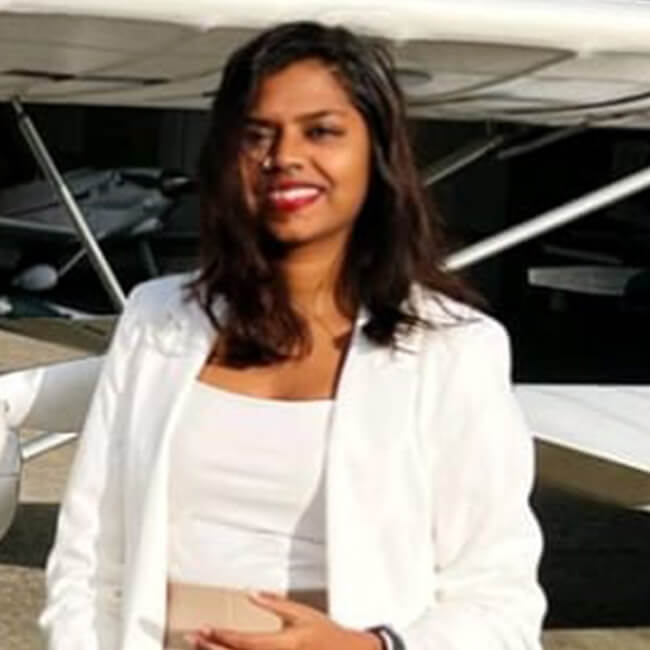 Pavitra Anu
Edison Engineer - GE Aviation, UK
Studied two years HND Electronics and transferred to Portsmouth to complete her B.E. (Hons) final two years, further studied Masters in Bristol and is now an Edison Engineer at G.E. Aviation, UK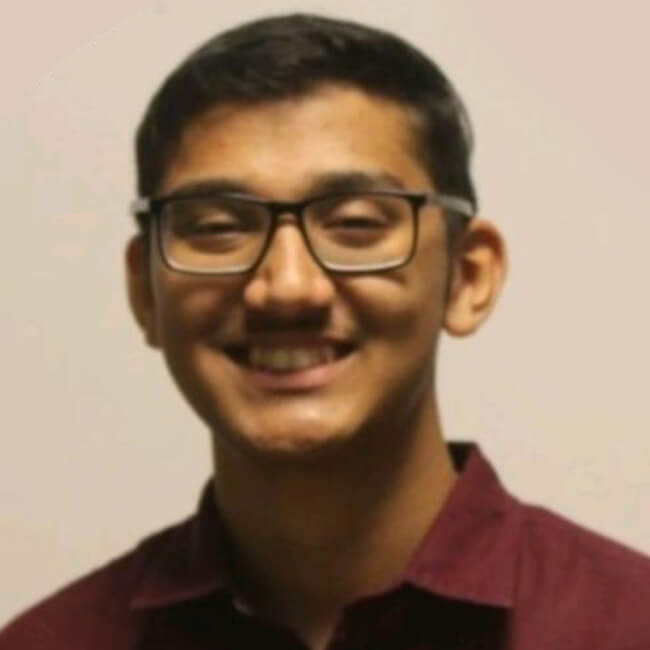 Nathanael Noronha
Manufacturing Engineer - Nissan Motor Corporation, UK
Studied two years HND Automotive, transferred to the University of Hertfordshire to complete his final two years, and is now a Manufacturing Engineering at Nissan Motors, UK.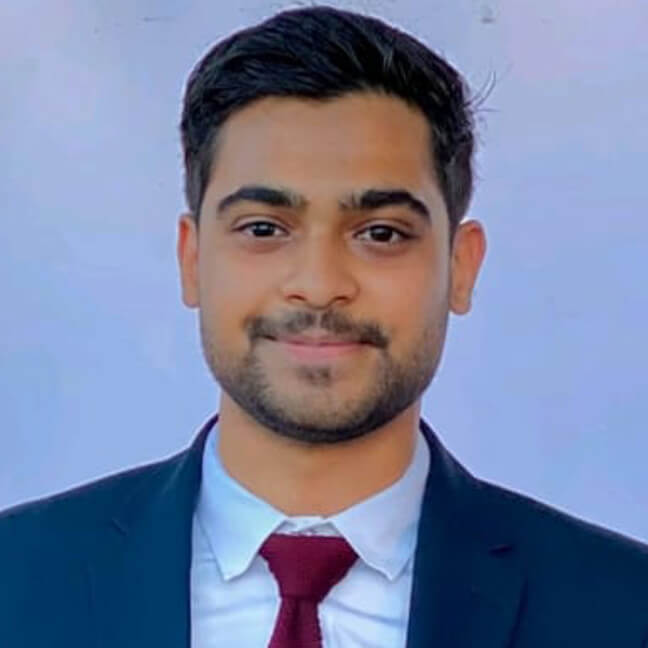 Bhurhan Mamajiwala
Global Sales & Procurement - Somic Ishikawa Inc, Japan
A commerce student passionate about Automotive. Joined HND Automotive and converted his HND to a Bachelor degree at Coventry University, UK. He is the Sales & Procurement Executive at Somic Ishikawa Inc. in Shizuoka, Japan.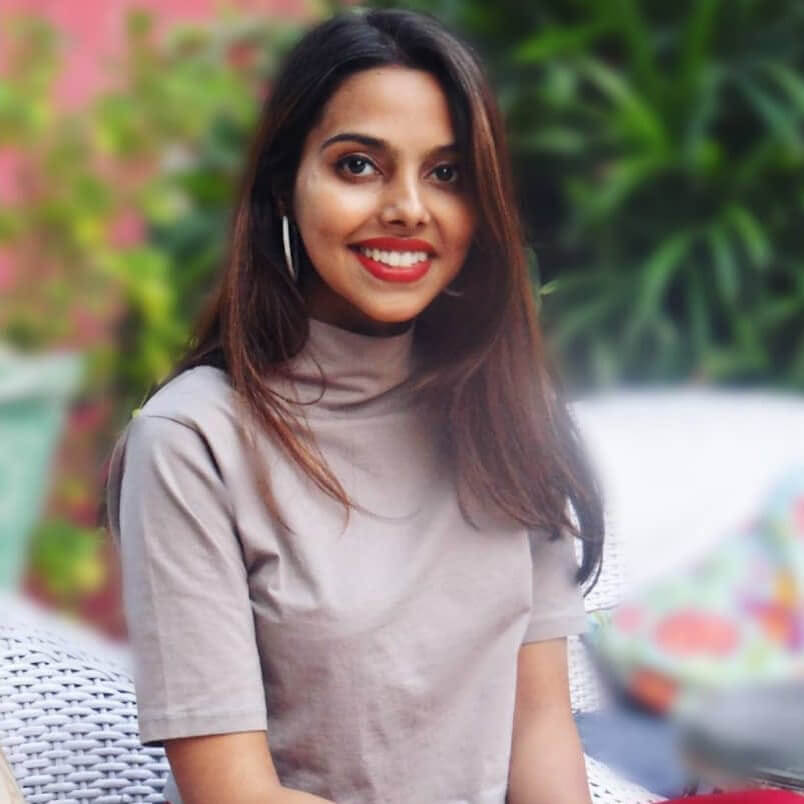 Anukriti Saraswat
Assistant Operations Manager - National Health Service, UK
Studied two years of HND Business and moved to the UK to complete her final year Bachelor's at the University of Sunderland. She is now the Assistant Operations Manager at NHS in England, UK.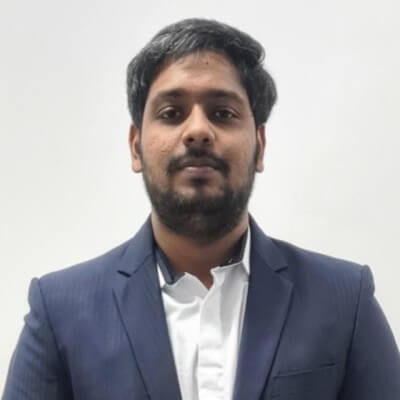 Visahl Samson
Engineering Manager - NodesPay Tekh, Singapore
Studied two years HND Computing and transferred to Edith Cowan University, Singapore Campus to complete his final year Bachelor's and he is now the Chief Technology Officer at NodesPay, Singapore.
How the transfer system works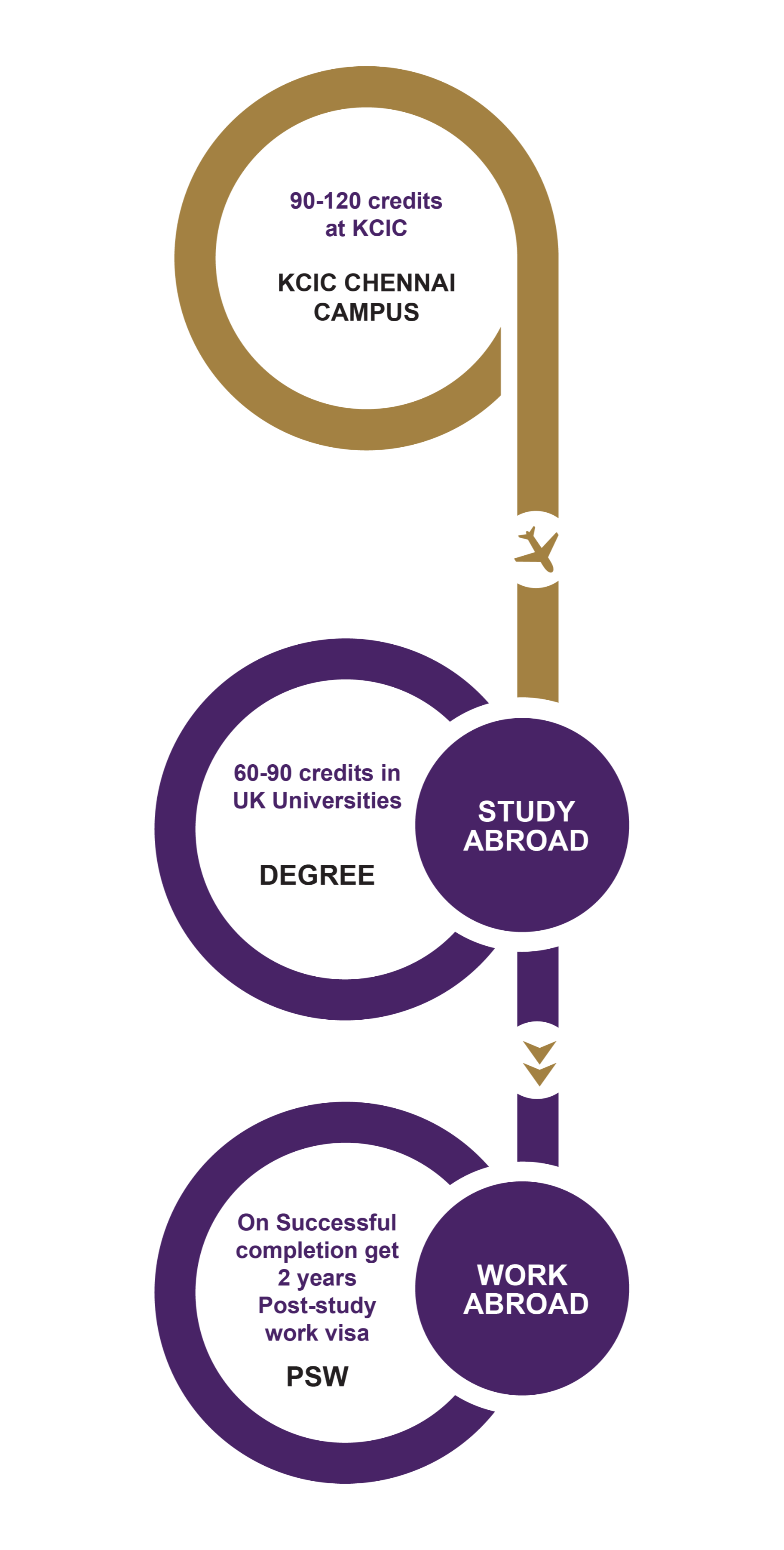 Frequently asked question
The partner university and the awarding bodies from the UK and Australia award qualifications, KCIC is only the authorised institution to deliver the programme as per the British quality standards.
What is King's Cornerstone International College NIRF ranking?
KCIC is a British-regulated Institution and follows the policies and procedures set out by the awarding bodies regulated by Ofqual, UK. The Indian government recognises UK qualifications under the Mutual Recognition of Qualification; the NIRF does not rank us. However, you can check our partner university rankings on the world ranking, such as QS University world ranks.
How does the University transfer system work?
KCIC & the University have mutual articulation agreements to deliver the agreed modules/course at KCIC before transferring to the partner universities. To be eligible for final year transfer, students must complete the modules/subjects equal to the university year one and two credits/modules at KCIC. The student will receive the degree from participating universities in Australia, the UK, Europe, Canada and Australia.
What support will I get when I transfer my study abroad?
Our efficient team will handle all your admission, visas, and accommodation and help you connect to the right financial institution/bank that provides study abroad loans. Loans are approved if the parents or guarantor have good credit standing.
What happens if I can't travel abroad due to unforeseen circumstances?
We have provisions to assist our students in completing the course in India through recognised Indian universities in Delhi and Chandigarh. But our focus is to help you study and work abroad and earn 10x salaries abroad.
What is a PSW visa? Will every student get this 2-year work visa?
Post-study work (PSW) visa that allows eligible (successful graduates) to work up to two years after graduation. This visa is issued to all international students. More information can be found on the respective immigration website.
What is your students' placement rate?
We partner with the world's top 75 QS-ranking universities for employability, such as RMIT and UTS. Both these institutions rank higher than IITs, providing excellent career opportunities. In addition, our students work with top companies - you may check Kings Cornerstone alumni on the LinkedIn platform.
What is the average salary package you get after graduation?
Salary differs from country to country, and each country has a minimum wage for graduates. Please refer to payscale, Glassdoor UK, or Australia to know the minimum salaries. Our students earn an average salary of Rs 29 lacs/annum within six months of graduation.